Best Charter experience ever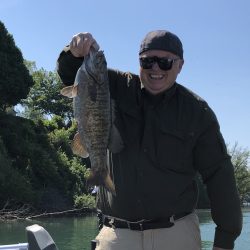 We had a great time fishing and talking with Captain Randy. If you are looking to have a memorable day on the water I highly recommend Captain Randy of 1st Choice Fishing Charters. He will get you on the fish and make sure that you have an enjoyable day. Not only did we catch fish but we had an all around enjoyable experience and plan to come back up to fish Salmon on his 33′ Chris Craft in Lake Ontario. Call 716.940.2845
Just in Time
A big thank you to Captain Randy for stepping in on his DAY OFF when our charter captain became ill. Not only did he take us out Salmon fishing but we had a good day on the Lower Niagara River including a 25 lb king. We will booking to come back again!
Eugene Taylor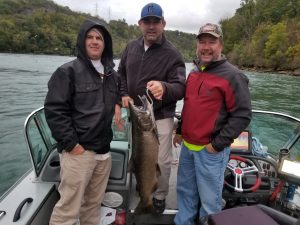 Great Father-Son Day
This is our second year my brother and I took my father fishing with Captain Randy at 1st Choice Fishing! We are already talking about our third weekend plans with him. We have had other charters in the past and there really is no competition to our experiences with Randy. He is an awesome Captain and really enjoys taking people out and showing them a good time. Not to mention all of the fish we were pulling in! Way to go 1st Choice Fishing Charters, see you next year!
Thanks for the great trip!
Thank You Guys it was a Great Pleasure having you aboard.
Fantastic adventure
I took my stepson and 2 future sons-in-law out with Captain Randy on a beautiful Saturday morning on the Lower Niagara River. When we got there, the boat was ready to roll and we hit the open water and began our journey. Captain Randy certainly knows his stuff. The boat was well equipped and he was not only knowledgeable, he was entertaining as well. He made all of us feel right at home, even though we were not expert fishermen. Everyone who was casting lines caught multiple fish, some of them pretty good sized. It was a great bonding experience and one that we all agreed we will be doing again. I highly recommend this charter experience. We had such a great time that we made sure to take care of Captain Randy when we were done. I hope he went and had a nice dinner on u because he deserved it! Two thumbs up for sure!!!!
Great fishing!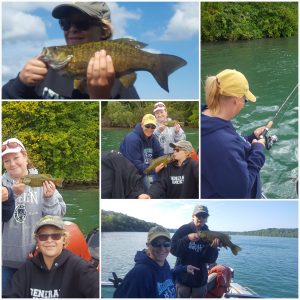 Captain Randy really knows where to find the fish! It was a fun experience with pure dedication to finding good fighting fish I highly recommend 1st Choice Fishing Charters if you want a fun fishing day with an experienced captain and want to catch fish!
Call them today 716-940-2845
Thank You Guys so much it was my pleasure having you on my boat.
Fun Day of Fishing
Captain Randy made sure we had a fun day fishing in Lake Erie. He is a great guide and was very personable. He took good care of my Dad, sis & I and made sure we each caught some fish. I would definitely use his services again.
Highlight of our vacation
My family and I were doing a two week trip through Wisconsin, Michigan and Ontario. The short drive across the border into NY was well worth it. Captain Randy couldn't have been a better captain. He definitely knew the river finding a great place to fish. In all, we bagged 15 fish (boys 8, girls 7). Plus he was great with our kids (patient and informative. And he has a great sense of humor. If we are in the area again, we'll definitely book trip with 1st choice Fishing Charters Thanks Captain Randy.
Put us on fish.
Captain Randy of 1st Choice Fishing Charters was a pleasure to fish with. We had one day to fish while in Niagara Falls for work. He put us on fish and made the whole experience fun.
I plan on fishing with Captain Randy again in the future when I make it back up north.
Awesome time with Capt. Randy!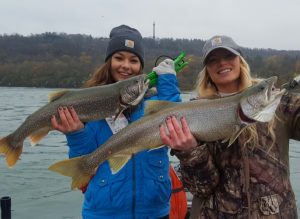 My friend and I came to Canada to visit Niagara Falls and decided to do a fishing trip while there. We booked through 1st Choice Fishing Charters as it was very close to where we were staying in Canada, and could not have been happier! Captain Randy was so much fun and helpful. He really made our experience a fun and energetic one! We caught about 9 Lake Trout and have future plans to book a Salmon trip in the summer! I would recommend Capt Randy to anyone looking for a great fishing experience!
Niagara River Steelhead (Rainbow Trout) Fishing

Captain Randy showed us a great day on the river today! I caught the first two steelhead of my life, both being trophy quality fish. We boated over 20 fish for a half day charter on a challenging day with heavy fishing pressure. His captaining and guidance were informative and knowledgeable. Randy has a great attitude about fishing and it shows he truly enjoys what he does. I would do another charter with him anytime!
Great day with Capt.Randy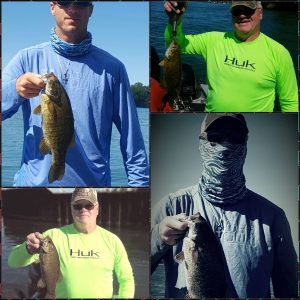 Out on 1st Choice Charters on 9/12 with Capt.Randy. He is the consummate professional, working hard all day to get us fish and his personality added greatly to the experience. My son, David is a very experienced bass fisherman, and he and Randy talked "reel" fishing all day. No pun intended. It really adds great value for your money to have a Captain with the years of experience Randy has. DON'T GO ANY FURTHER, DON'T SHOP AROUND, book NOW with Capt.Randy and 1st Choice Charter.YOU WON'T REGRET IT. WE WILL BE BACK!
The Best Fishing Ever
My husband Elvis' dream was to catch a King Salmon. While in Niagara Falls we called Captain Randy. He told us that he was booked for the day we wanted, Thursday 8/18/2016 so we hung up. Within 20 min Capt. Randy called us to tell us he had rearranged his schedule so we could go. He also said no promises 'cause it wasn't Salmon run. Shortly after reaching the spot I landed a beautiful Rainbow Trout. Capt. Randy did everything in his power to find us the dream. He doesn't give up. He's patient and caring. The proof is that just 30 min before our trip would end Capt. Randy made a Bline & Elvis landed the fish of his dreams. A 24lb. 38 inch King Salmon! Capt Randy is the best! 1st Choice Fishing Charters is the best if you're serious about fishing and having the time of your life!!!!! If you want to see a short video and laugh a bit while you're at it go to https://youtu.be/prFDSMoDiz8 Captain Randy is the right man for the job. No, he's the only man for the job!!!!!
Chelsea Nicole
Captain Randy of 1st Choice Fishing Charters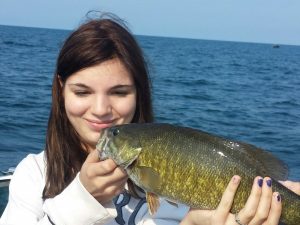 was once again an amazing captain. He's so helpful and funny and personable and really cares about your fishing experience. We've gone fishing with him three times so far and it's great. Really great way for my dad me and my brother to bond.
Leana Esoteric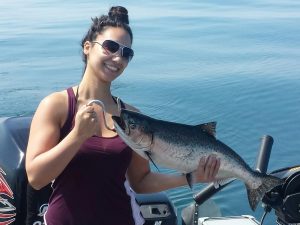 Caption Randy of 1st Choice Fishing Charters in Lewiston, New York was extremely friendly and very flexible when we contacted him on such short notice to see if he could take us out on the waters during the few days we were there. He went above and beyond to ensure we have a wonderful experience. He even went as far as to wake up at the crack of dawn to take the boat out and test the waters before we got there as it had been storming the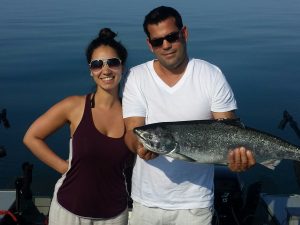 night before. We caught us some king salmon with his super fancy, top-of-the-line fishing equipment and he filet the fish for us right there at boat launch! We appreciated his genuine love for the environment as he went out of his way to pick up trash found on the lake. 1st Choice Fishing Charters comes highly recommended! It was our first time freshwater fishing and it certainly won't be our last.
1st Choice Fishing
I did not know what to expect coming from Alabama to fish with Captain Randy at 1st Choice Fishing Charters but boy am I glad I did! He was professional and extremely friendly. He gave his best effort to put me on fish all day. If you want a great guide call Captain Randy you will not be sorry!
As an avid Lower-Niagara fisherman,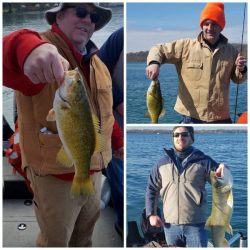 As an avid Lower-Niagara fisherman, I have always wanted to use a charter for a different experience than my usual shore fishing efforts. After a careful selection process, we chose Captain Randy as our charter. Randy's professionalism and overall dedication to his craft surpassed any expectations we had. He answered all of my questions knowledgeably, and when we started pulling monster lake trout into the boat….it was evident that Captain Randy was a true professional who knew exactly how to put us on fish in questionable weather conditions no less. My Dad and Brother would unequivocally agree with Me that both fishing trips we've taken aboard 1st Choice Charters have generated profound memories that will last a lifetime. I would recommend his services to anyone looking for a true five-star fishing experience in Western New York!
Aaron Temple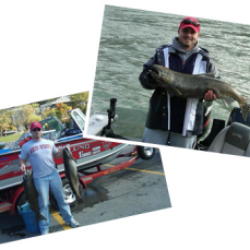 My father-in-law, Dave, and I usually take one out of state fishing trip a year in New York. The last two years we have made the journey to the Niagara River to fish with Captain Randy Lingenfelter of 1st Choice Fishing Charters, and we have not been disappointed! By 8:15 Dave hooked up on a monster salmon! After chasing her up and down the river for 15 to 20 minutes we had her in the boat. It turned out to be a 30 lbs. Salmon! We never went more than 2 drifts without a fish for the next 4 hours! Needless to say we will be returning next year for the annual salmon run!
Michael & Rhonda Cecil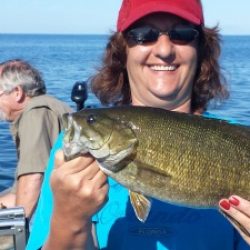 I felt compelled to write and say what an experience it was fishing with Captain Randy Lingenfelter of 1st Choice Fishing Charters. We  never went on a freshwater fishing charter before. Not only was Captain Randy an exceptionally nice guy he was a pro at what he does. Within five minutes of starting to fish I hooked the first of many smallmouth bass on Lake Erie. My wife is very competitive was not catching any fish. Randy was doing his job and baiting our hooks and taking fish off. I told him I had no problem with him fishing at all. Well now I do, ever time Captain Randy would catch a fish he passed it off to my wife.
Kyle Gangloff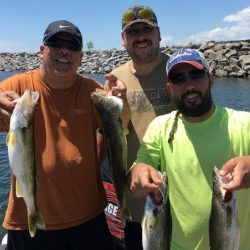 My father, brother and I went out on Erie for walleye fishing with 1st Choice Fishing Charters. I have a boat myself and hoping to find a Charter Captain to put us on fish and also teach me some of his stuff to help me out when I take the boat out. He did both put us on fish and willing the teach me as much as I wanted. Randy let us set up the rods take the rods out of the holder when there was a fish on. Not too many charter captains will to do that, but he did. We learned a lot from Capt. Randy, we all had a great time. Thank you captain.
Bill Snitcher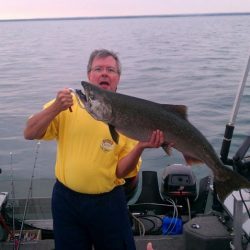 Capt. Randy: I just wanted to say thanks for three great days of fishing On the Niagara River and Lake Ontario. Despite the fact that the bite was not all that great, you found us some fish including a 20+ lb. King Salmon! You worked tirelessly to put us in the right place with the right gear. You must have been exhausted by the end of each day. 1st Choice is MY CHOICE for fishing in upstate New York!