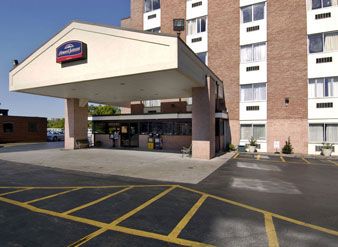 NIAGARA FALLS HOTEL – HOWARD JOHNSON
454 Main Street, Niagara Falls, NY 14301, US
Phone: 716-285-5261
Toll Free: 800-282-5261
Fax: 716-285-8536
Email: hojofalls@aol.com
80 spacious rooms, including luxurious jacuzzi rooms, all with free wireless internet access. Whether you crave adventure, sightseeing, gaming, romance, shopping, hiking, or fishing with 1st Choice Fishing Charters, Howard Johnson Hotel can accommodate you.
Free Wireless High Speed Internet Access in all rooms and on site

---
Comfy King room in Village of Lewiston
Lewiston, NY, United States
About this listing
Little ranch treasure in the Village of Lewiston features 1 bedroom with a King size bed, 1 bathroom. Three blocks from the center of Lewiston gives you access to all the local restaurants, shops, Artpark, The Niagara River. Enjoy the charm of a small town that's only a short drive to Niagara Falls and Fort Niagara.
Wi-Fi available

---